Here is a list of how to contact us at K Point Rehabilitation.
If you still haven't booked an appointment, you can do so via our online booking system.
You can find a bit more about Physiotherapist Enrico Massidda (DPT) and Senior Remedial Massage Therapist Roberta Paccapelo at our About Us page.
For a comprehensive view of the treatments available, you can check the Services page.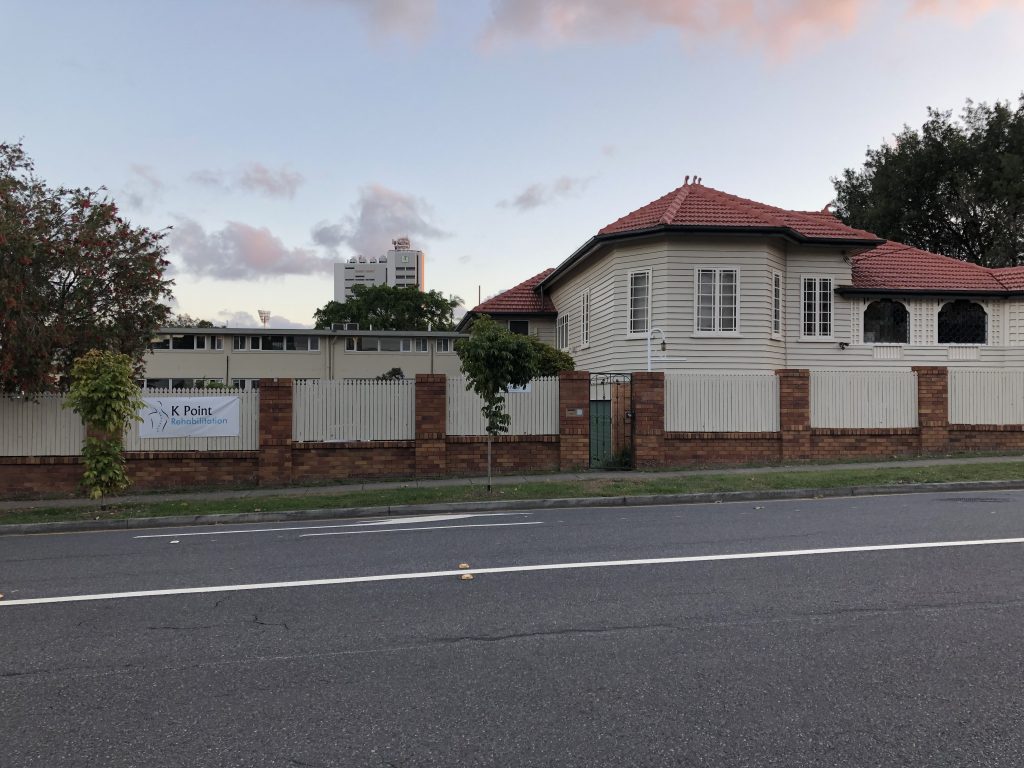 How to Get Here
By Car
To get to our clinic by car we suggest using the map of Google Maps to find suitable driving directions.
K Point Rehabilitation is in a centrally located area, near all major Brisbane roads and right above the Clem 7 tunnel.
You can reach us from the North driving over the iconic all steel, all Australian built Story Bridge onto Main Street on State Route 15.
Coming from the South drive past The Gabba cricket ground and home of the Brisbane Lions, following Main Street (State Route 15) to our clinic just past the Pineapple Hotel.
We have onsite space for four cars to park under the shade, and more offsite parking onto Bell Street.
There is no time limit for parking on this road, but if you have any concerns don't hesitate to contact us.
By Ferry
You can reach our Kangaroo Point clinic by ferry, CityCat or CityHopper taking in all the beauty of the landmarks visible from the Brisbane River and the tall cliffs of Kangaroo Point.
You'll be landing at Thornton Street using the blue line Holman Street, or the red lines of North Quay and Sydney Street services.
From there you can walk along the Brisbane River and climb the steps next to the cliff at Kangaroo Point View.
Then cross the road at the traffic lights and follow Main Street to your right towards Raymond Park.
Our clinic is on the corner of Main Street and Bell Street, where the walk-in entrance is located.
For a timetable of ferries, CityCat, and CityHopper near you, make use of the Translink website.
You can also reach our clinic by bus with a stop conveniently located on the opposite side of Main Street and serviced by the 234 bus line with stops on each side called Main Street at Sinclair Street, 8A.
Another option, by bus, is to reach the Woolloongabba Station on Platform 1 or 2, which is serviced by many bus lines connecting with the rest of Brisbane city. Then, catch the 234 bus from Main Street to our clinic, or walk about 800 meters past the iconic Pineapple Hotel to our location.
You can plan your journey using the Translink Journey Planner.
By Train
If you are in proximity to a train station, you can use the Brisbane Railway to reach Southbank or Park Road Railway Stations. From there you can catch a bus to Wollongabba, and then either walk or catch the 234 bus line to the front of our clinic.
In the event, you cannot find us or you get lost you can contact us by phone at (07) 3392 3516.